Kermish & Paletz Llp – Experienced & Professional Civil Litigation Lawyer Studio City Ca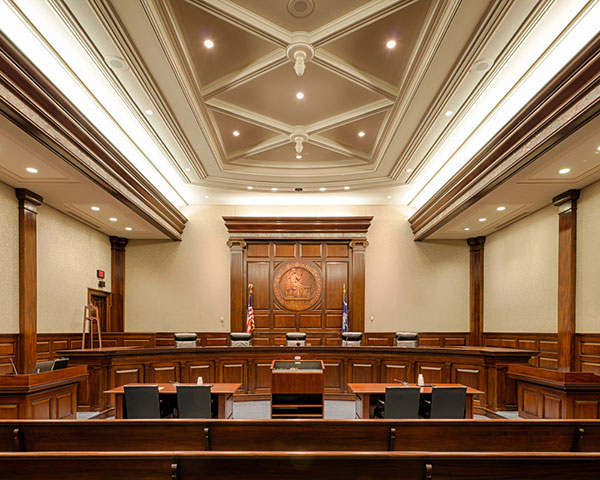 Civil litigation in Studio City is one of the most highly solved cases that involves management of all the lawsuits filed against non-criminal activities like accident, divorce, real estate frauds, business issues, medical malpractices, personal injury, patent infringement, etc. Generally, a civil litigation in Studio City works in cases where no side is considered as guilty or criminal and it is generally a fine or a penalty that is that is being imposed through a lawsuit. However, filing a lawsuit is not an easy task and you need help of a good civil litigation lawyer in Studio City.
In litigation, every move counts. At Kermisch & Paletz LLP, at every stage of litigation, we help our clients make the right moves. From intake to disposition, from our strategy to our effective and aggressive advocacy skills, which ultimately make the difference in a litigation action. No matter the matter, we draw on every available resource to put forth the best case and results for our clients. Kermisch & Paletz LLPs offers guidance and counsel to both employers, liability insurers, and employees in navigating sensitive employment-related issues.
We provide a sophisticated range of services in Civil Litigation, including, but not limited to, the following:
Employment Law
General Consumer Litigation
Corporate Litigation
Contract Disputes
Personal Injury
Contract Drafting
Malpractice/Professional Liability
Entertainment Litigation
Products Liability
Probate
Civil litigation lawyer in Studio City must help their clients at every step and explain them everything through their case. A professional civil attorney can help you in saving a lot of your valuable time and money. You can also discuss with him about what to say in the court. Through proper working, your civil litigation lawyer in Studio City can greatly assist you for your case and give you the best legal advice. You can meet the expert team of Kermisch & Paletz, LLP to get the best civil litigation lawyers in Studio City at the most reasonable prices. Our litigators have years of experience and they will definitely serve you the best.
Taking help of a good litigation lawyer in Studio City can also save your time. Professionals have more well defined ways of working, which can greatly reduce the time for the case completion. You can also save a lot on fines and court penalties. Your litigation attorney in Studio City can also give you guidance regarding what to speak in the court. With unplanned cases, you can incriminate yourself. Litigation cases may also include several papers or documents, which a litigation lawyer can easily handle. If you also want a smooth and positive litigation case, you need to get a good litigation lawyer in Studio City. He will help you at every step for successfully filing a lawsuit.
Our employment practice ranges from wage and hour disputes to disability claims, and discrimination suits. Kermisch & Paletz LLP can also aid in professional liability and malpractice cases, as well as any contract dispute. We also have experience in entertainment litigation, business disputes, products liability and all aspects of probate.
Our firm is committed to providing clients with the highest quality of ethical representation, allowing the choice of a conciliatory or more aggressive approach. At all times, we will represent the client's best interests and advocate zealously for them.
---
Regions we serve
Los Angeles County, Ventura County, Orange County, San Bernardino County, Santa Barbara County, Riverside County.